Preserving Peaches Without Sugar!
|
In a world where sugar is becoming a big NO, its good to come across a recipe that has no white sugar and still tastes delicious!
No pantry is complete unless it has canned peaches! If you can get freestone peaches it will make canning much easier, Elberta is a good variety to choose.  You do need ripe fresh peaches and to make this lovely recipe you will need lemon Juice, and honey along with the usual implements.
No more waiting! Here's the delicious recipe: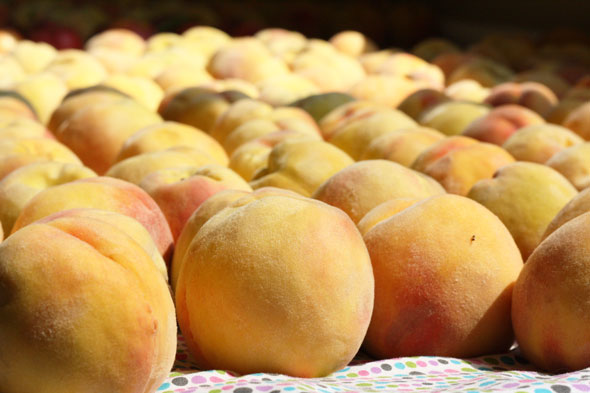 Once you have sterilized your jars, peel your peaches either using the water bath method or with a peeler.
 Get a pot of boiling water going. Have a bowl of ice water ready for cooling. Gently add in a few peaches, and then leave for 30 seconds in the boiling water. Quickly remove to the ice water to cool for one minute.
The skins should be really easy to peel off.  Once peeling, slice in half and get rid of the pits.  Slice up.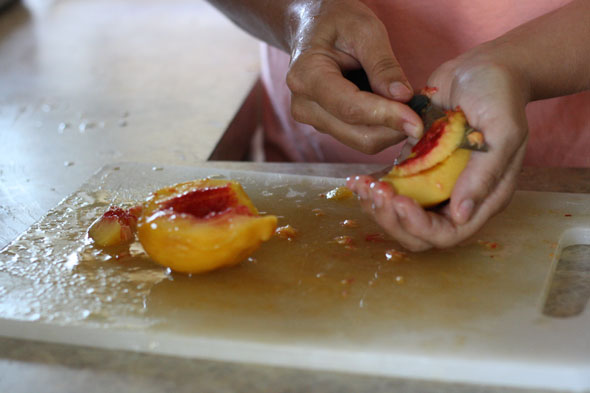 and add them to the jar – stuff them to the top 🙂  Add one teaspoon of lemon juice so the color holds.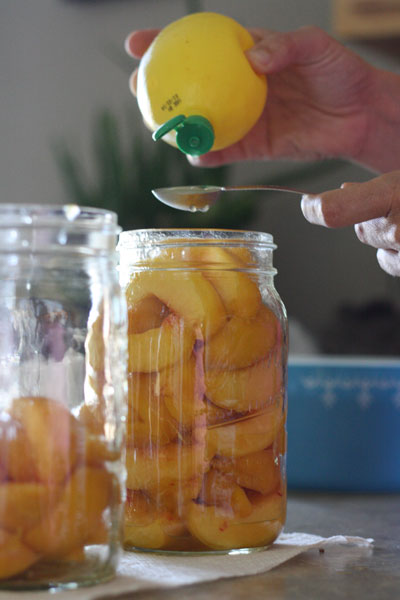 In another bowl mix 1/3 cup of honey with 7 cups of warm water.  Put this water into the jars leaving 1/2 inch at top and release any pockets of air.
Next add the lids and rings to the top of the jars. Don't screw on the rings too tight. Place the jars into your canner and make sure there is 1 inch of water above the tops of the jars. Once the water is boiling boil your jars for 15-20 minutes.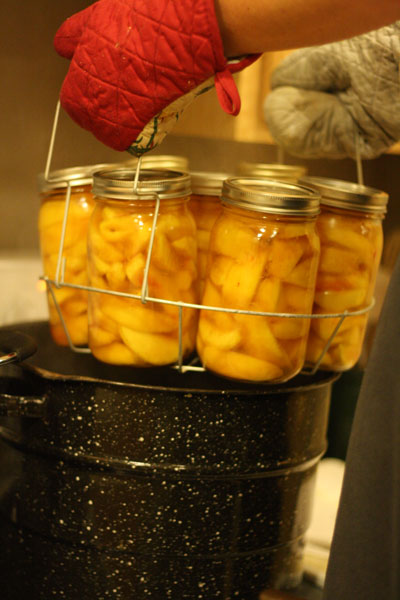 After the time is up remove the jars on a towel to cool. Make sure to not have the jars touch each other. And do not touch them or mess with them as this can mess up the processing as well. The lids will "pop" as they cool.

If for some reason once they are all cool you have a jar that didn't pop, that means it didn't seal right. So you can go ahead and eat right away or save in your refrigerator for up to a week or two.